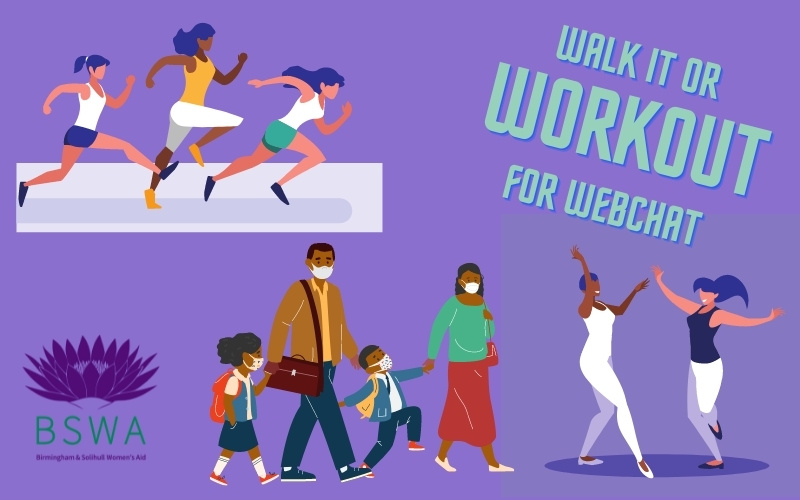 Posted 20 July 2021
Walk it or Work out for Webchat
Our Webchat service turned one earlier this year, and what a year it's been. The service has supported hundreds of women so far, but could support more. At the moment it operates Monday to Friday, we know that we are missing women who need this service to be available 7 days a week. To raise the additional money to extend the service into the weekend we're encouraging our supporters to Walk it, or Work out this autumn.
The challenge?
walk or run 40 miles
or do 40 minutes of working out every day. That could be a boogie in your kitchen, walking the dog, doing the school run – you choose!
To get started head to our campaign page to find out more
Our latest news