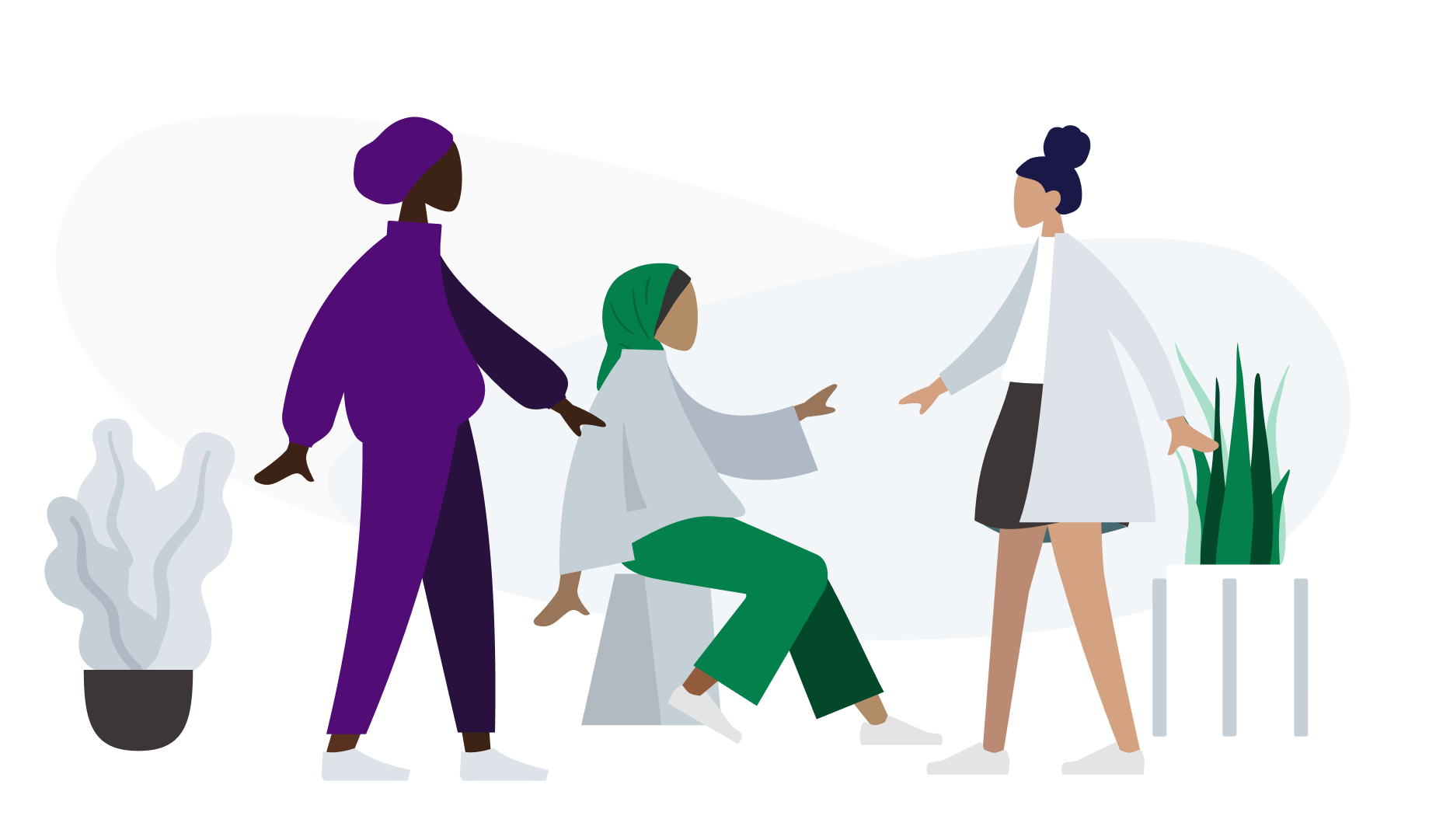 Posted 05 May 2022
Young Women experiencing domestic abuse now supported via specialist partnership project
NEWS
After many years of working together in the local area, Birmingham and Solihull Women's Aid (BSWA) specialist young women's workers will now be integrated into St Basils' accommodation based services and the Birmingham Youth Services Hub.
The project sees a united focus on young women aged under 25. BSWA have offered support services for women and children across the Birmingham and Solihull area for over 40 years.
As one of the UK's leading youth homelessness charities, St Basils has been supporting young people aged 16-25 for some 50 years , and their expertise around youth homelessness combined with BSWA's in domestic abuse will offer exceptional support to young women.
Denise Smyth , Youth Services Manager leading this project from St Basils said, "We know that we are best able to serve young people when we work in partnership with organisations who have specialist expertise, and we are therefore delighted to be working in partnership with BSWA to provide specialist support to young women experiencing domestic abuse"
The members of staff working in this new project will be supporting women experiencing domestic abuse who are homeless, and also women who have become homeless as a consequence of domestic abuse.
Tanya Edwards, the manager leading on this project explained "We know that sadly there's a perception amongst younger women that our services aren't 'for them' and it's something at the forefront of our work – what can we do to encourage younger women to contact us, and what do they need from us that may be unique to their experiences.
"This project is something we are so excited to be working with St Basils on, and we hope to see many young women gain support and advice via our two workers, who will be working with their colleagues in St Basil's."
For more information about St Basils and their work supporting Young People, visit their website https://stbasils.org.uk/
---
Our latest news